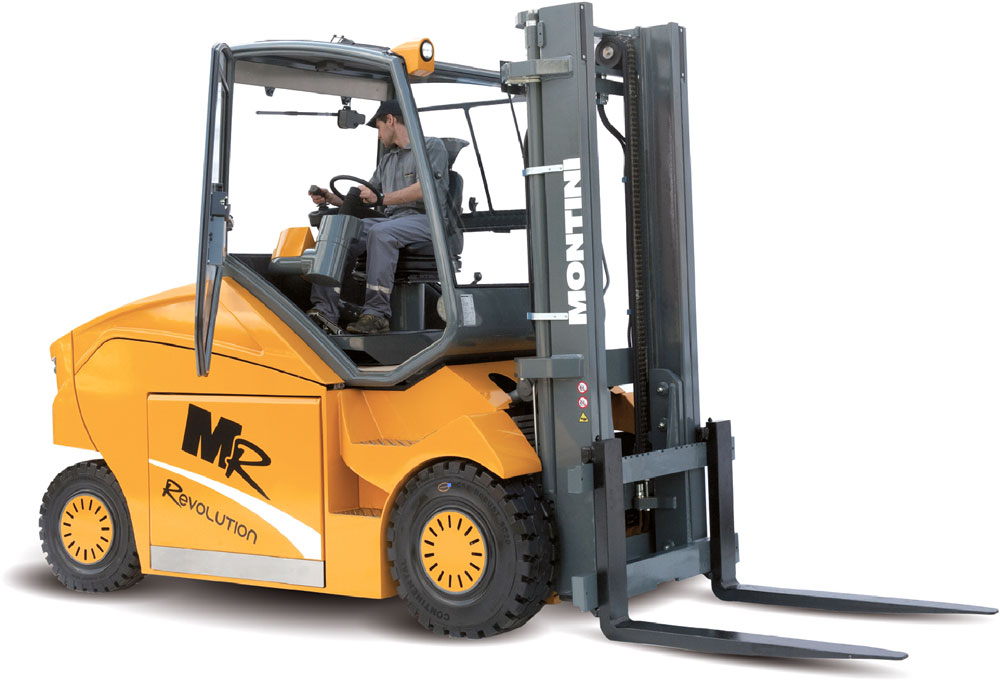 Electric forklift trucks
Montini MR 6> MR 12
Capacity from 6000 kg to 12000 kg
4 wheels - 96V
REVOLUTIONARY INNOVATIVE SUSTAINABLE
Capacities from 6 to 12 tons at 600 mm center of gravity and characterized by an innovative and captivating design with a clear automotive imprint, are a candidate to become the reference market.
MONTINI has always developed electric vehicles that represent the best compromise between performance and ecological sustainability .
MR high capacity electric forklifts are a mix of power and zero emission technology , ideal for working outdoors and indoors, even in the presence of dust and humidity.
They are well suited to multiple customizable logistics solutions and are developed for flexible use in the wood products and construction timber, paper, beverage, aerospace, nuclear, metal and cement storage, materials industries. construction, manufacturing industry and heavy carpentry .
In fact, the MONTINI Revolution range of large capacity trolleys has been designed to provide the market with unique solutions : from important centers of gravity to special equipment (reel clamps, bale clamps, multiple fork positioners, spurs); from big lifts to heavy loads… the MR series represents the winning answer for ever more ambitious daily challenges!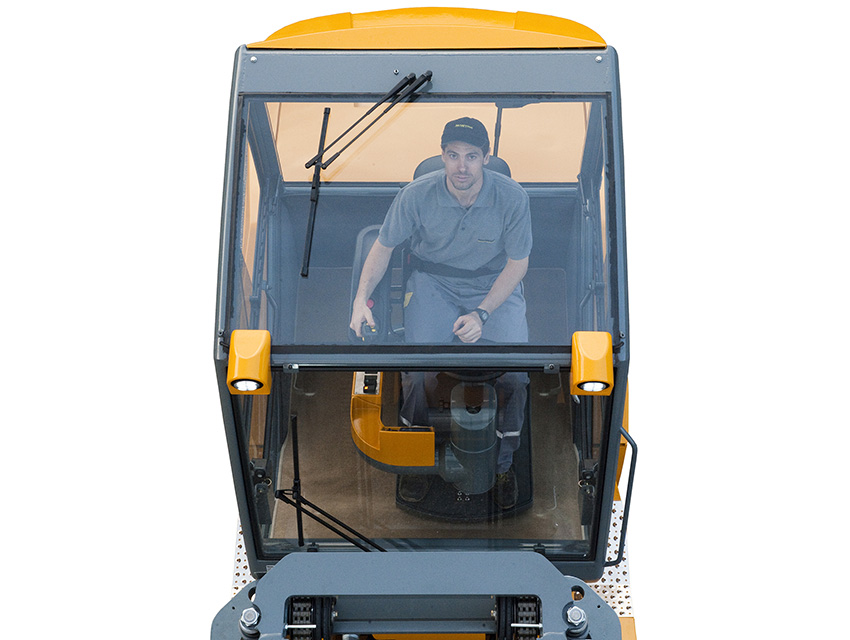 COMFORTABLE COCKPIT AND DRIVING SEAT
The cabins of the high-capacity MONTINI MR trolleys, spacious and customizable , guarantee a high level of comfort for the operators.The driver's seat, together with all the main control devices, can rotate hydraulically up to 90 ° , providing the operator with maximum comfort and the best visibility in all working conditions, also reducing the risk of incurring occupational diseases.Wide visibility is guaranteed by a perfect all-round view, also thanks to the all-glass panoramic cabin (optional).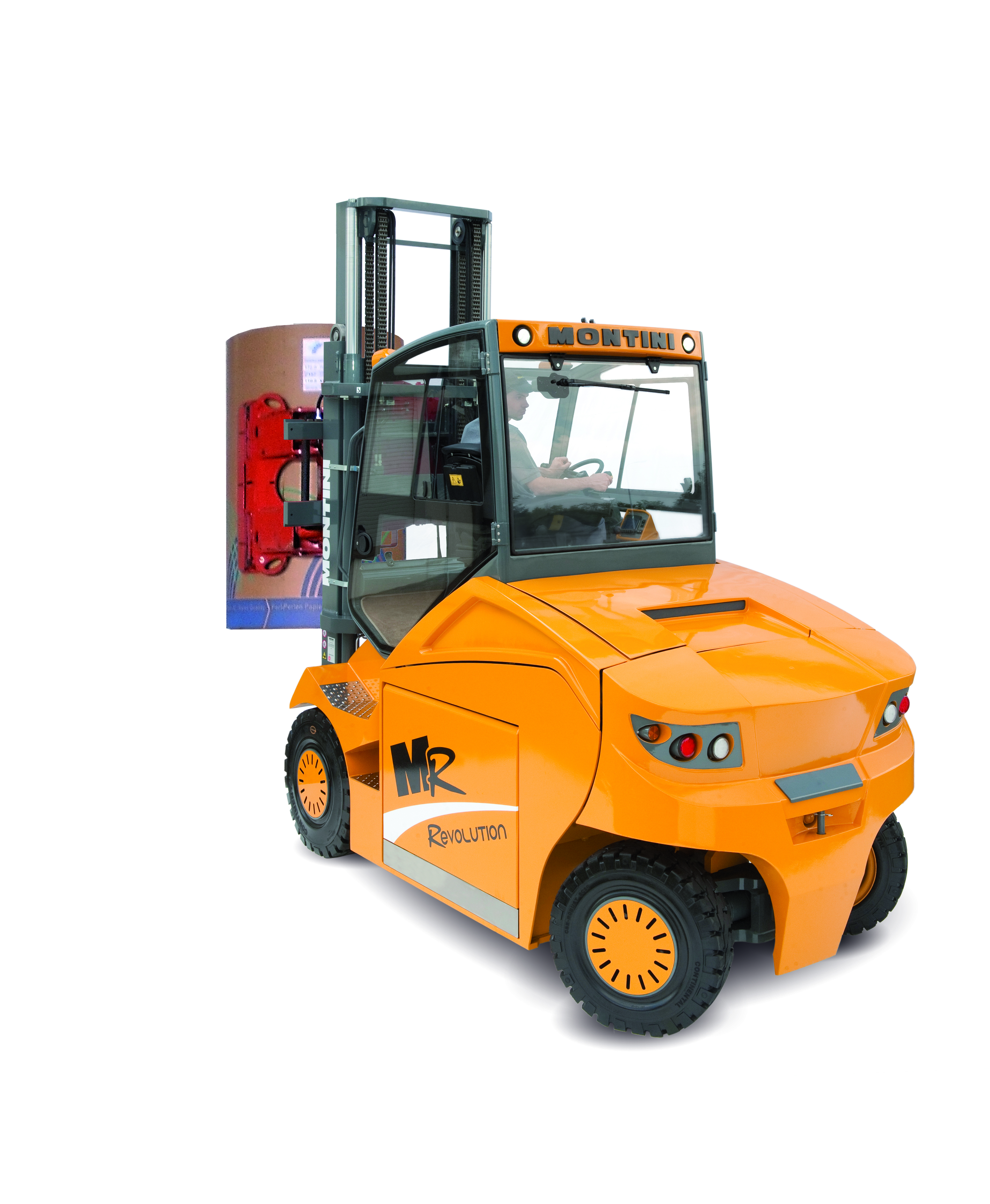 HIGH AUTONOMY BATTERIES
MR 6 with 96V batteries, from 800Ah to 1320Ah.`
MR 7 with 96V batteries, from 1000Ah to 1680Ah.
MR 8 - MR 9 - MR 10 with 96V batteries, from 1150Ah to 1680Ah.
MR 12 with 96V battery, from 1550Ah to 1680Ah.
The 96V batteries up to 1680Ah guarantee maximum autonomy to face long work shifts. The battery change is easy and simple and feasible in the mechanical mode (standard), through the use of a second trolley or a pallet.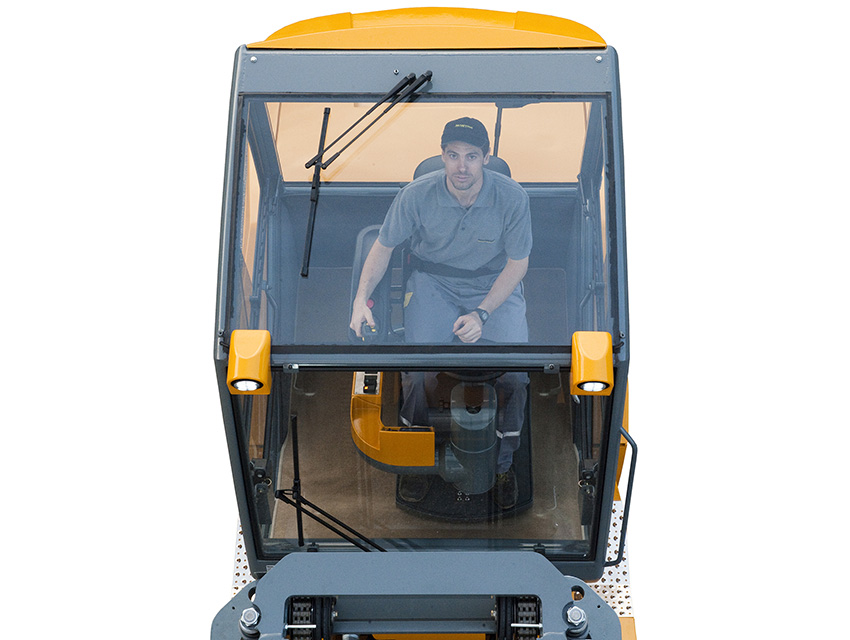 Wide cab view
The panoramic roof and slim cab pillars provide good all-round visibility and the driver is well protected.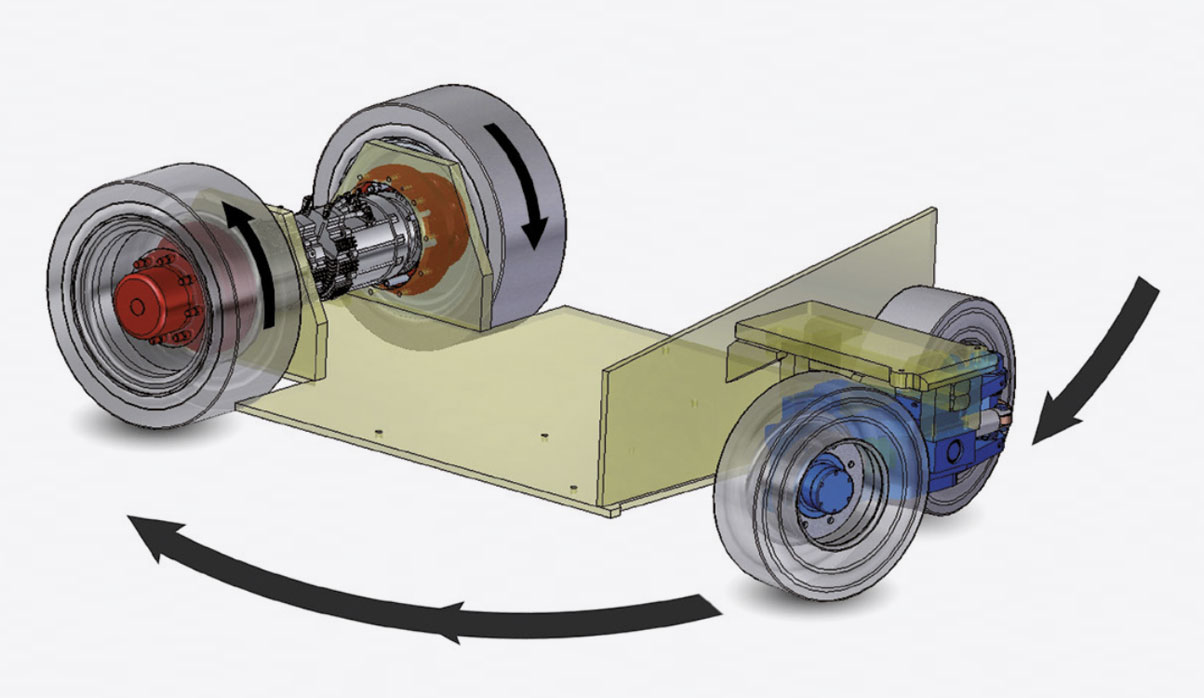 MONTINI SUPER STEERING
Designed with the best materials and the most modern technologies, they are the ideal means for handling products, thanks to their great maneuverability even in tight and limited spaces , as they are equipped as standard with MONTINI Super Steering, the rear axle steering up to 101 degrees.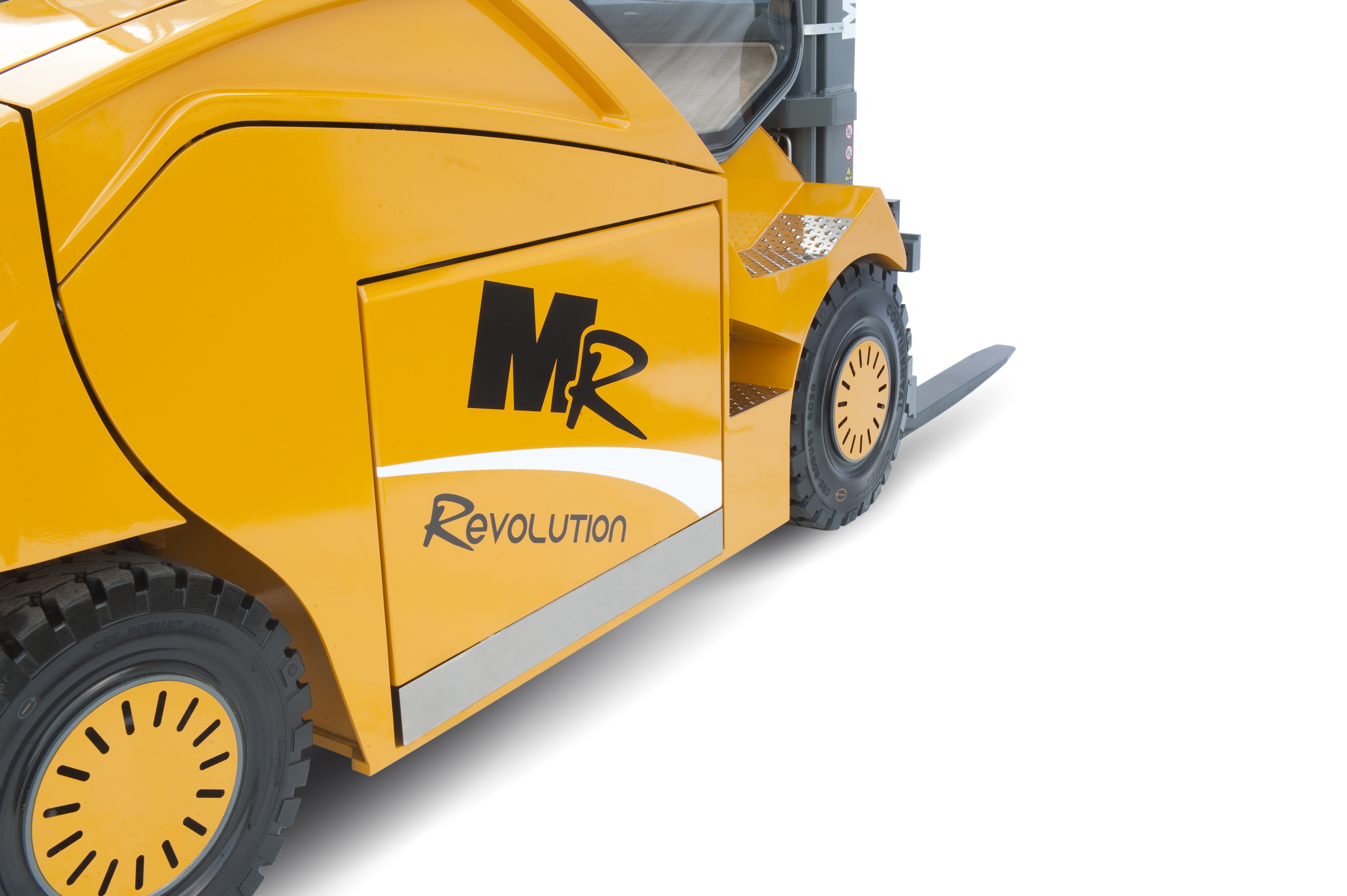 Sustainable and cost efficient
Electric lift trucks have lower energy costs and lower maintenance costs than diesel and LPG lift trucks with a comparable capacity.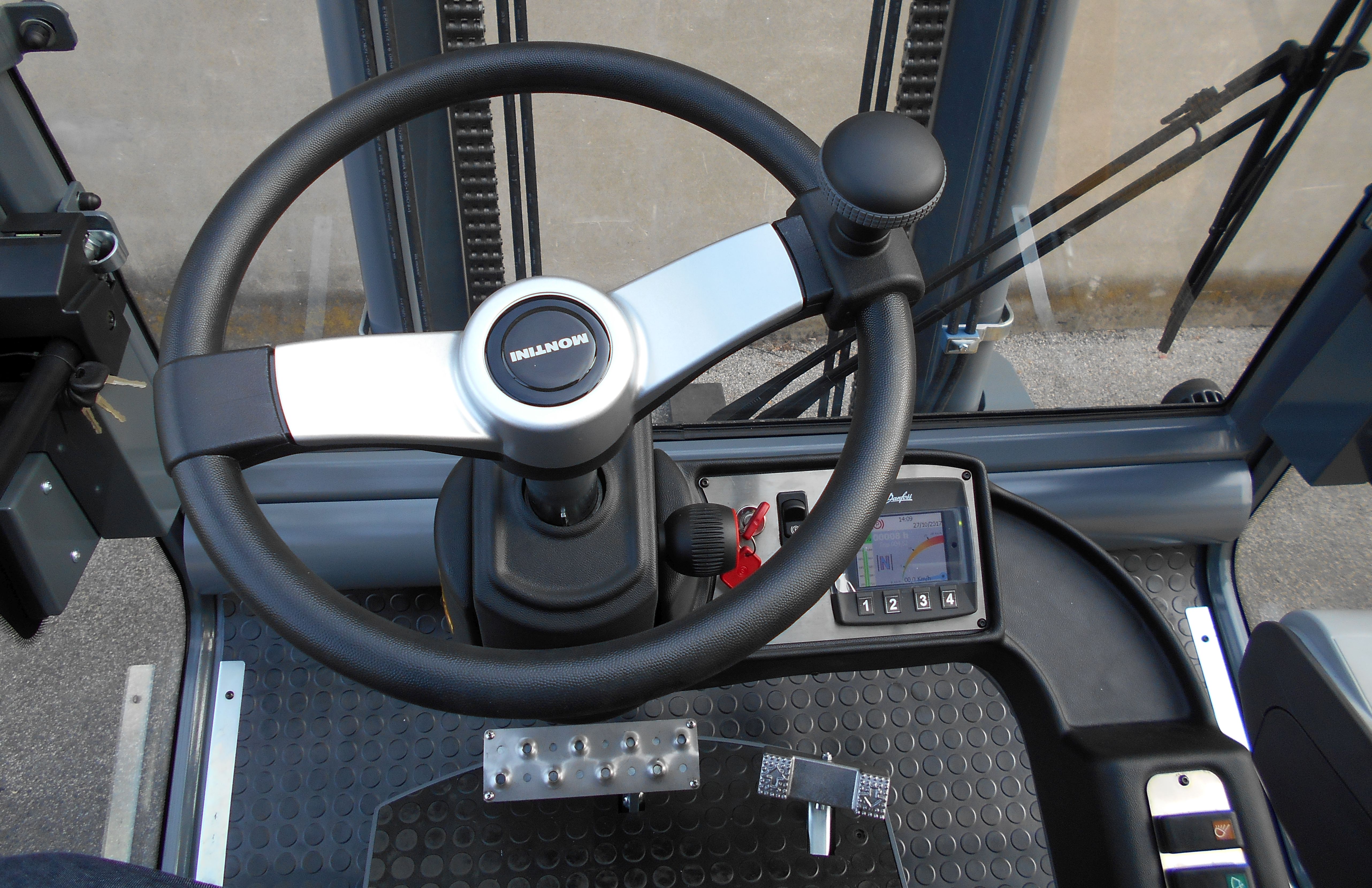 Comfortable working
We tailor the control options (fingertip, joystick, multi pilot, monotrol or two pedal operation) to the wishes of the user and the entire MR series is available ex factory with heating or air conditioning.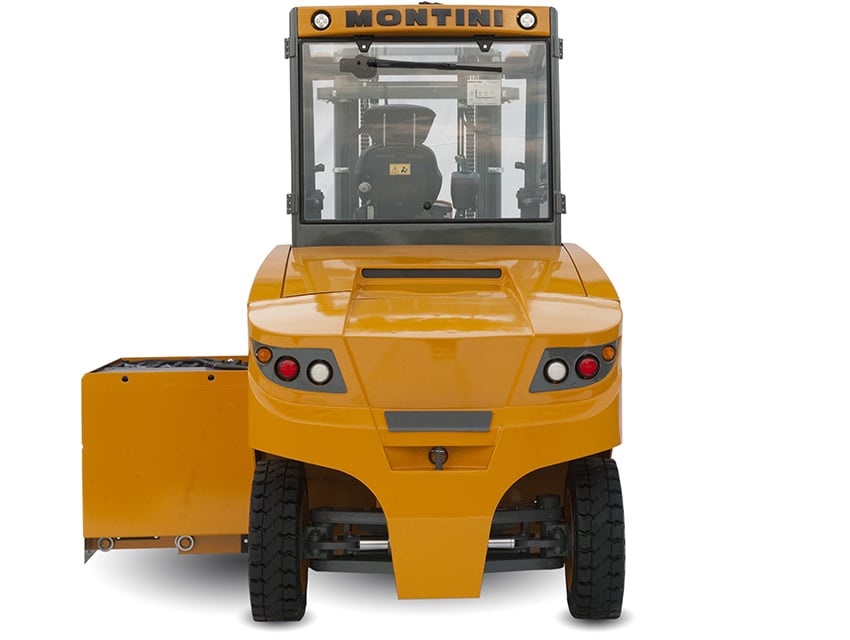 long term commitment
Due to the powerful 96V / 120V batteries, the MR Revolution forklifts have a long operating time. A full day shift can be worked on one battery charge. Because the battery consists of two parts and can easily be replaced quickly, the trucks can be used for several shifts in a row.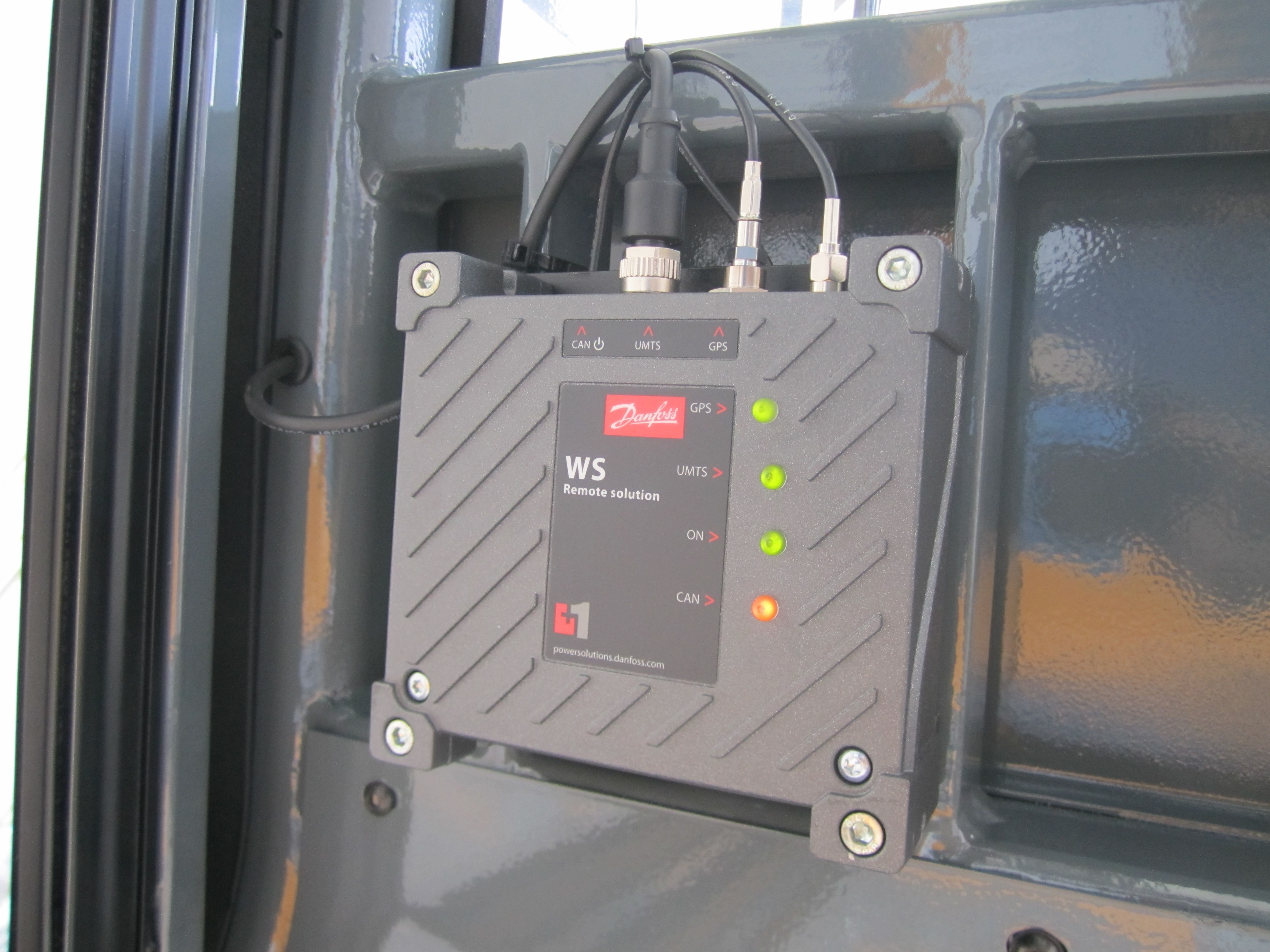 Remote Diagnostics System
All trucks contain a remote control system. This allows our technicians to read the data from the truck remotely. In the event of a malfunction, our service can immediately take the right parts with them so that the trucks are quickly operational again.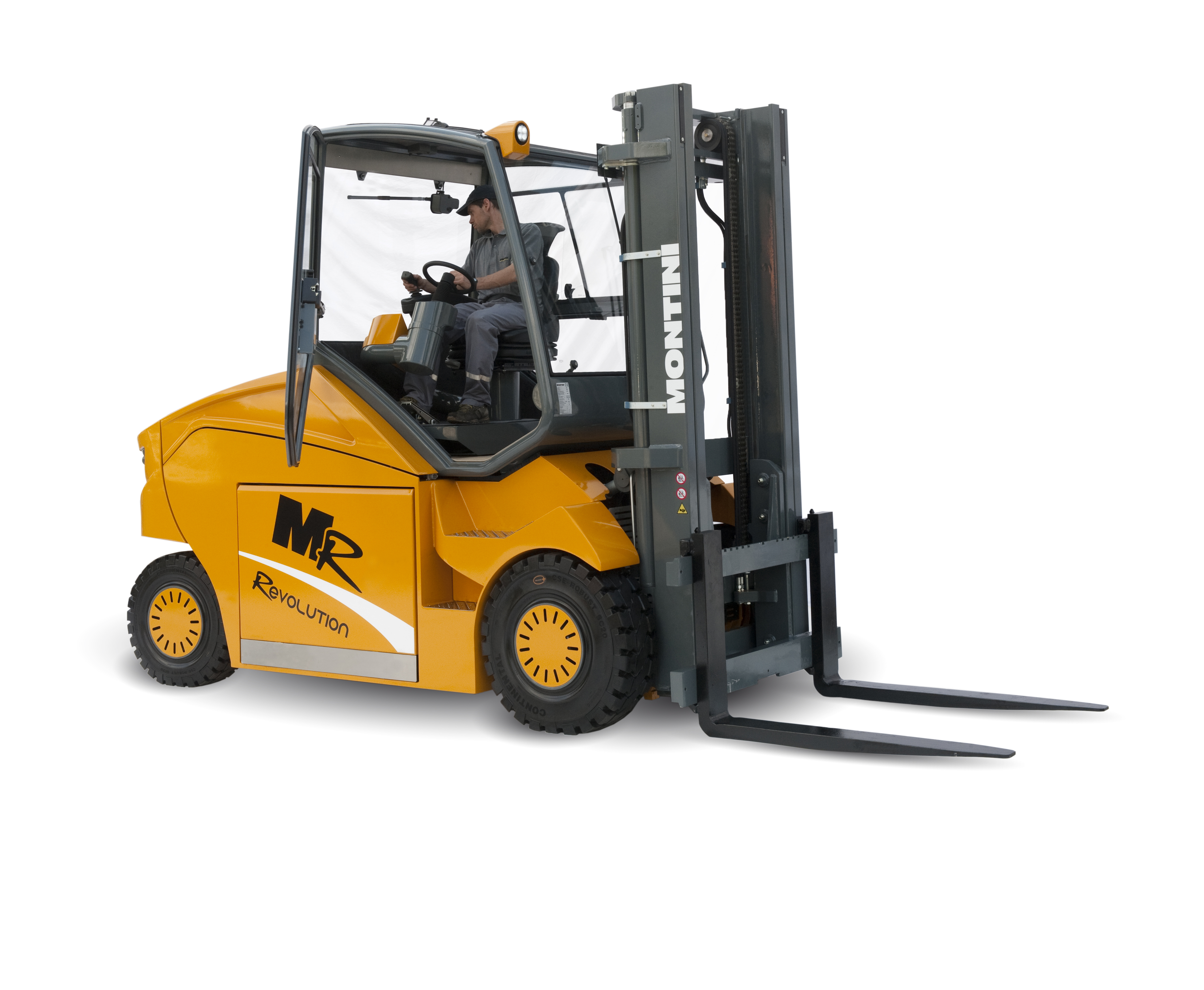 rotating driver's seat
This revolving seat with accompanying controls is available on all standard models from the MR series. Optimal visibility increases comfort and safety, in addition, the driver can adopt an ergonomic working position and this reduces the risk of injuries.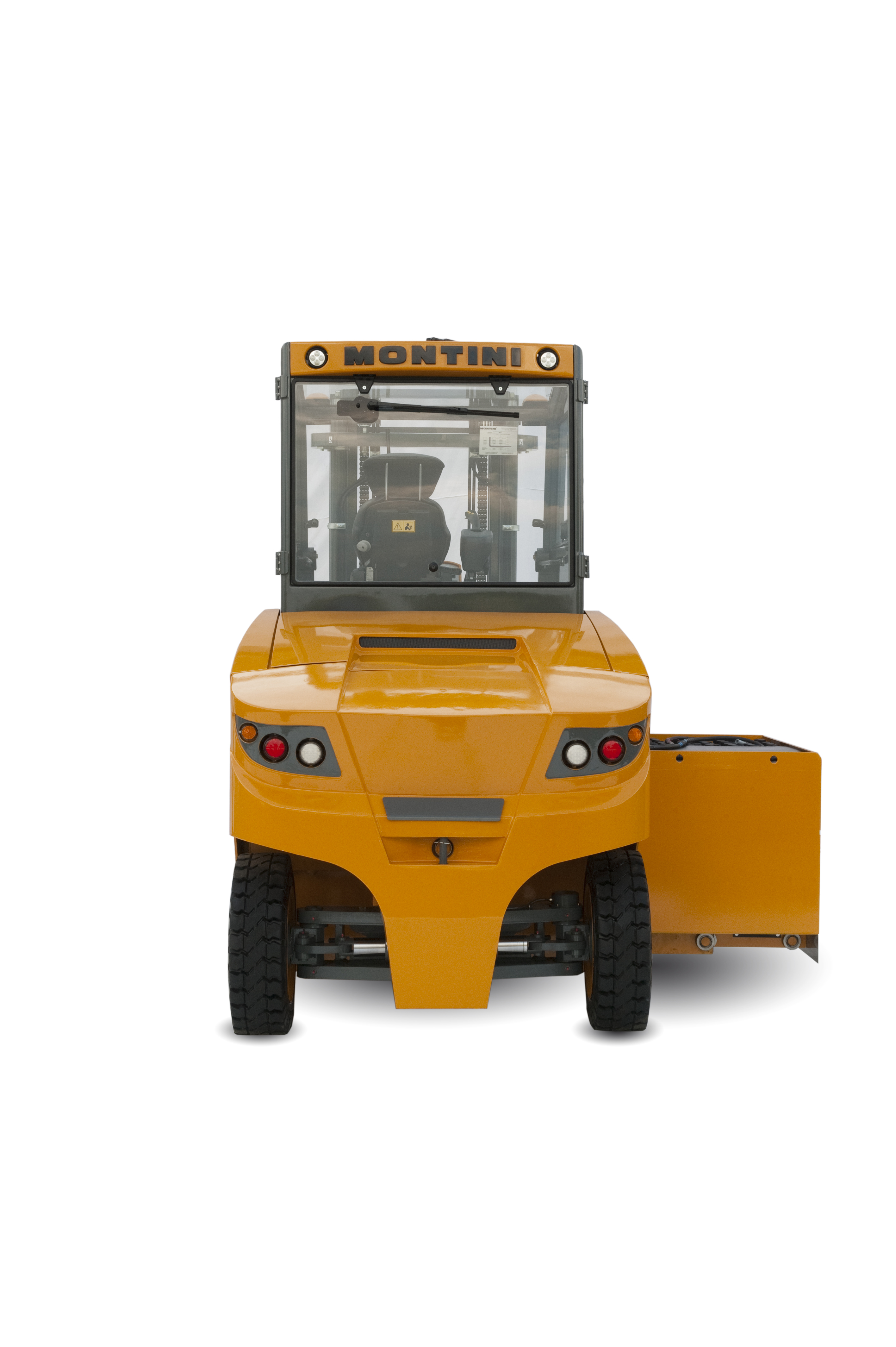 HYDRAULICALLY REMOVABLE BATTERIES
The battery change can be customized according to the needs of each warehouse.For those who need to work on multiple shifts, optimizing times, a hydraulic system is available (as an option) , for automatic battery extraction , included in the body of the trolley and operated directly from the driver's seat.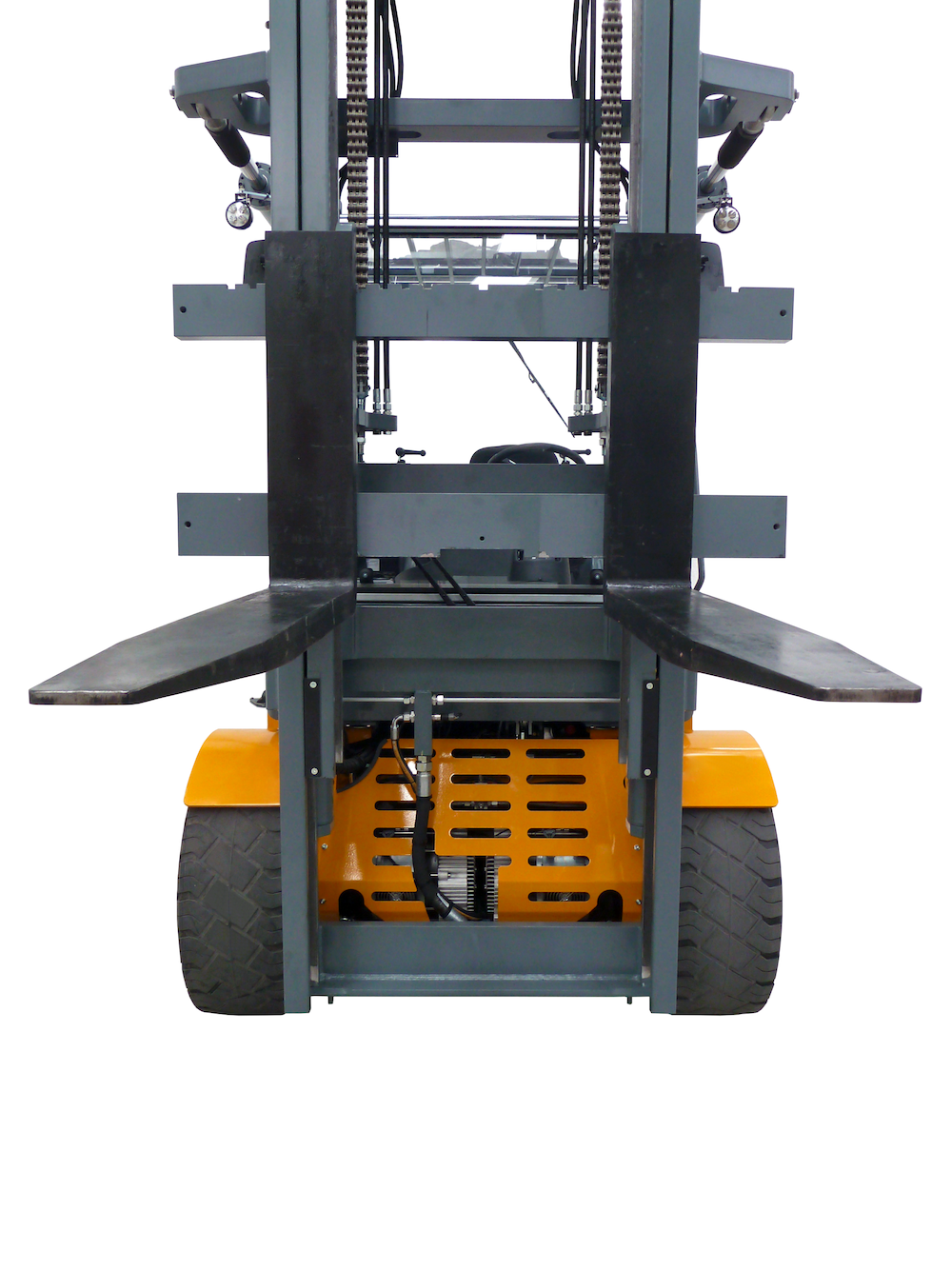 customization
Each truck is equipped with attachments and accessories completely tailored to your work.